More Maui Resources
What a wonderful Island. Below you will find information regarding everything from lodging to activities found on Maui. For more general information, we penned an article about the wonderful Island of Maui, Hawaii.
Lodging and Accommodations
Maui Vacation Rentals - Beautiful Maui villas, vacation rental cottages, affordable condos and owner direct home rentals. Many have ocean views, swimming pools, free internet and tropical gardens. They offer a wide range of fully equipped rentals for your romantic, family, kiteboarding or windsurfing vacation. After visiting, you may decide to move here. In which case you may want to peruse some Maui real estate.
Getting Around Maui
Driving on Maui - The five highways 30, 31, 37, 340 and 360 what might vaguely be considered a figure eight, which allows the drivers to basically circumnavigate the entire island of Maui. After picking up your discount rental car at the OGG airport at Kahului, take in the historic town of Lahaina. Or visit the less traveled but beautiful sights on the eastern side of the island. Some of the rugged terrain is actually inaccessible by vehicle. Consider renting an off-road Jeep w/4WD or an SUV. If you choose to rent one of our cheap car rentals you will be able to simply pick-up your vehicle and get on your way quickly.
An excellent day-trip is to be had by taking a drive up to the summit of Haleakala, a dormant volcano. Take your warmest clothing as the summit is located at a chilling 10,023 feet above sea level. The park actually covers a massive area of 30,183 acres.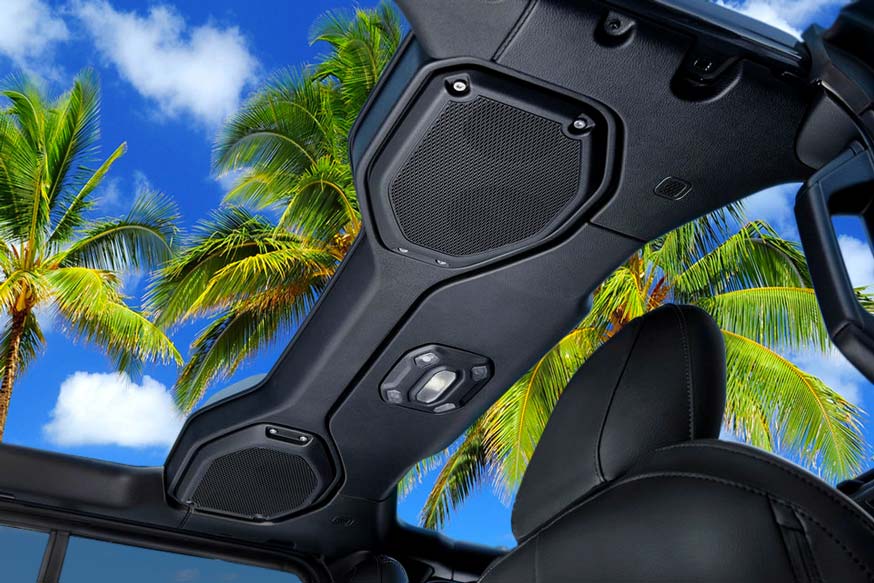 Photo credit: Maui car rental @ mauicarrental.com
Fun Things to do in Lahaina
Lahaina, which located on the West side of the island of Maui, is known for its sunny, dry weather.  With a minimal average of only 13" of rain per year, Lahaina is the perfect place to sight-see from a convertible-- be it people-watching or sunset-watching. The drive from Kahului Airport takes about 40 to 45 minutes. The town itself stretches about 1.5 miles northward along the coastline, but you won't really need to drive your rental car to see historic Front Street.
In addition, your visit to Maui should include enjoyment of the local culture. One of the predominant arts of Hawaii an Maui is its music.
Learn more about Things To Do in Lahaina.
Enjoy the Ocean
Once you've seen the beauty of Maui from the comfort of your rental car, we know you'll want to get out on the seas. There are many ocean recreational opportunities to be part of when you visit the island of Maui. This is a water-lovers paradise. If you don't want to get your feet wet, go on a submarine tour. Or perhaps a whale-watching tour interests you. Romantic yachts and adventure-bound sail boats offer sunset cruises that cost little more than an upscale dinner. Fishing in Hawaii is famous. Anyone who plans to fish while staying on Maui should visit Capt. Mike Crawford's Fish Maui website. The site is fully-stocked with information, from how to charter one of Capt. Mike's boats to tips for fishing off the rocks. For those of you who want to dive right in, go diving. Snorkeling off Maui's beautiful shores is renown as some of the best in the world. Get out on a parasail. Glide through the water in a kayak.
The Airport at Kahului
Kahului Airport (OGG) - The terminal building has ticketing and baggage claim on the ground floor. The escalators and stairways lead to a central atrium on the second level from the ground level. There are currently 40 gates on two individual concourses. There are almost 20 runways available for arriving and departing jet flights. The airport at Kahului is planning to undergo a major construction project expansion for new and longer runways, and the addition of more access roads.
Sebring Convertible
This featured animation shows how a Sebring Convertible (model discontinued) retracts and stores the removable top. Handy for those who have never driven a Sebring convertible or just never had the chance to take the top off and enjoy the Island trade winds. The majority of convertible rentals we offer are now Ford Mustang convertibles.
What are all those Taxes and Fees on my Reservation?
When we post the rates you see on our website, we are publishing our lowest rates, current in each location, that we have negotiated with our local and national rental car partners.
We never add additional charges to your vehicle's base rate. Other entities, including local and state governments do. Learn more about rental car taxes and fees. We break it down for you.