Why book a car rental with us?
Over 20 years in business!
Easy & Fast - Book with confidence
No credit card or booking fees - ever
Handy to view or cancel reservations (always free)
Unlimited miles and AC in clean car
Risk-Free Booking
On-site Maui Airport location (Kahului)
Pay at the counter for maximum flexibility
CMCR has you covered
Clean vehicles at all locations
Maui, the Valley Isle, is resilient and ever-beautiful, and we're thrilled that West Maui has reopened. While the recent challenges have left an impact, the spirit of Maui remains unbroken. From the untouched beauty of Hana and Iao Valley to the pristine beaches and golf courses, Maui beckons travelers to experience its magic. As you plan your visit, remember that your trip is more than just a vacation; it's a gesture of support to the local community and businesses. By choosing to explore Maui, you're directly contributing to the island's recovery and rejuvenation. So, be respectful and immerse yourself in the aloha spirit, and let Maui's wonders captivate your heart.
Whether your interest in Maui lies in snorkeling at Molokini, lounging on the sandy beaches of Kaanapali, or visiting the world's largest dormant volcano, Mt. Haleakalā, we know you'll want to book the lowest prices and save money on your car rental.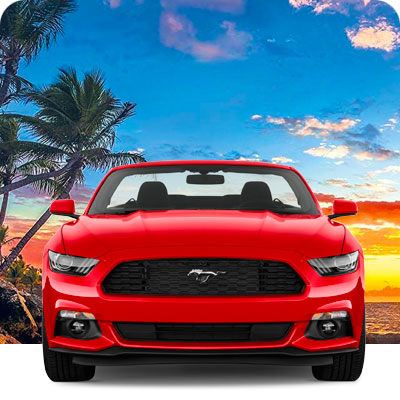 Cheap Maui Car Rental discount invites you to spend more at your destination and less on transportation. We have partnered with numerous companies (Alamo, Hertz, Avis, Dollar, Enterprise, Thrifty etc.) and others; negotiating with each of the agencies to offer you the best price.
Unlike the big-box online travel agencies, we do not require payment ahead of time and you can cancel your reservation for free without being penalized. Special Deals are automatically added when applicable.
CMCR conveniently offers the vehicle that best suits your travel needs at the lowest price available. And, by "convenient" we mean that our customers can secure a rental, complete with confirmation number, BEFORE they are required to provide any financial or personal information. Pay after you drop-off your rental car.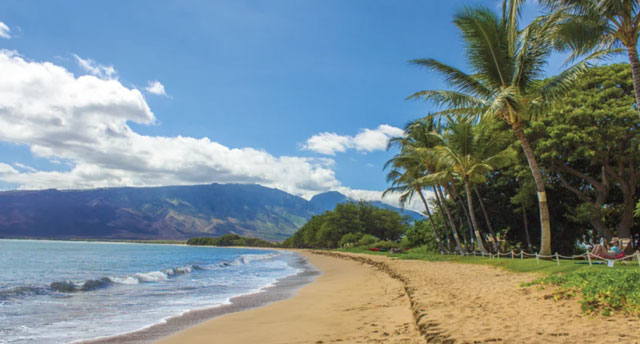 Maui! The Valley Isle--- during daylight hours you can clearly see the beautiful valleys carved into the island landscape from an airplane. Our favorite views are found on a drive through upcountry Maui to the top of Haleakala. From golf courses to historic Lahaina town, Maui is the quintessential Hawaiian experience.
The majority of Maui's population is found in the low-lying land near Kahului between the comparably dry slopes of Haleakala to the east and the lush mountain slopes to the west. Enjoy scenc drives on Maui while you are here.
Reserve Now and Pay Later
Save more Money with Us
Book Quickly & Securely - Under 90 seconds
Easy to Cancel and Re-book for Free
Support Phone 808-793-MAUI (6284)
Extra Drivers are often Free