Lahaina: A Resilient Spirit Awaits Its Rebirth
Lahaina, nestled on the west side of Maui, once basked under the sun, boasting a mere 13" of rain annually. This historic town, stretching 1.5 miles along the coastline, was a haven for sun-chasers and history enthusiasts. However, following the recent tragic fire, Lahaina stands still, with only its resilient banyan tree as a testament to its enduring spirit.
Though currently closed to visitors, Lahaina's legacy remains vibrant in the memories of many. The town, with its 200-year-old tapestry woven with tales of whalers and missionaries, is a National Historic Landmark. The majestic banyan tree, with its 12 vast trunks, stands as a symbol of hope and continuity.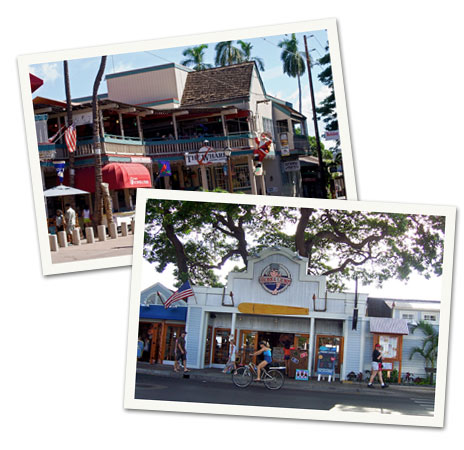 Once dubbed the "Art Capital of the Pacific," Lahaina boasted a rich tapestry of galleries, where one could marvel at masterpieces or engage with local artisans. The town was a treasure trove for those seeking authentic Hawaiian souvenirs, from handcrafted jewelry to delectable native edibles.
Lahaina's Front Street was renowned for its Halloween festivities. The street, closed to traffic, would come alive with children in costumes, followed by adults reveling in the evening's merriment.
The waters around Lahaina once beckoned adventurers. From parasailing to diving, and from whale-watching tours in January through March to serene sunset cruises, the ocean offered endless delights.
Gastronomes found solace in Lahaina's local eateries, where dishes made from locally-sourced ingredients tantalized the palate. From fresh salads to fish n' chips made with locally caught fish, the culinary delights were endless. The town's farmers' markets were a haven for those seeking fresh produce.
'Ulalena, a 75-minute Hawaiian-inspired performance, was a highlight of Lahaina's vibrant nightlife. The town echoed with melodies, from traditional Hawaiian tunes to jazz and blues.
For those fortunate to have visited Lahaina before the tragedy, the memories remain vivid. The town, with its rich history and vibrant culture, awaits its rebirth, and until then, the banyan tree stands tall, symbolizing hope and resilience.